In Lasal Class meerdere vensters met code of object netwerken naast of onder elkaar te zetten?
Hoe eenvoudig ook, je moet wel even weten hoe..


Uitgaande van deze situatie..
..kun je met de muis één van de twee tabs een beetje naar beneden slepen:
Je krijgt dan deze dialoog:




En, na keuze verticaal: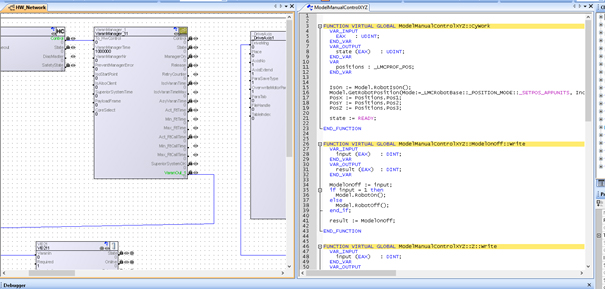 ..of, na keuze horizontaal:
Op dezelfde manier zijn er ook nog meer vensters te maken, ze worden wel steeds kleiner.

Als er meerdere vensters zijn kan je ook tabbladen van het ene naar het andere venster slepen. Na het laatste tabblad sluit het venster weer.
Of je kan alle files van een venster sluiten, dat sluit dan ook het venster zelf.

Op deze manier is het ook mogelijk om code of object-netwerken van een Library project te vergelijken met het huidige.